The Truth About The USCCA Self-Defense Liability Policy
By Attorney Marc J. Victor
September 18, 2021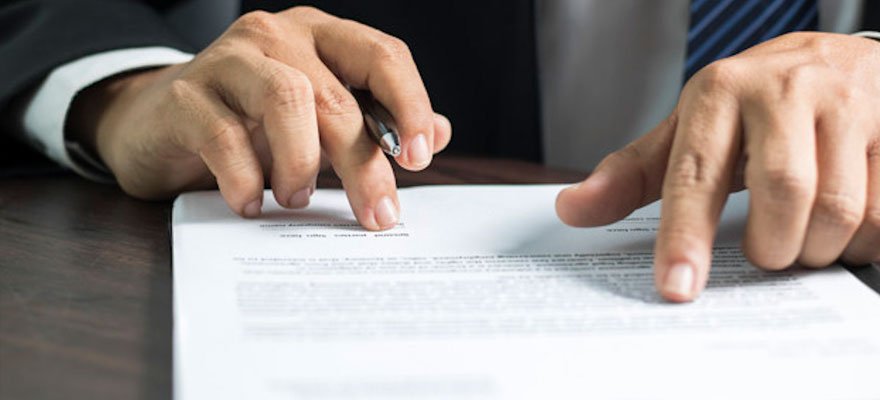 AOR PROGRAM UPDATE - 9/15/23
The Attorneys On Retainer program has been updated since this video was released and we are NOW A NATIONAL PROGRAM AND OFFER ADDITIONAL COVERAGE for bail bonds, expert witnesses, investigator fees, scene cleanup, firearm reimbursement, and more! For more information, visit our self-protection plans.
---
If you are a gun owner, you've probably heard of the USCCA and their advertisements on the radio to get you to buy their membership program which includes gun training, insurance, and legal protection. Our Attorneys On Retainer – Self-Protection Plan is always getting compared to USSCA's plan and we often get asked, "How is the Attorneys on Retainer program different from the USCCA program?" So, I'm here to break everything down for you.      
Overall, I think the USSCA is great for training and insurance purposes, but if you are looking for legal protection, you may want to think twice about getting their Self-Defense Liability Insurance. What they don't tell you about their plan is that if you ever get charged with a crime, you won't be covered by the USCCA program.
Key Points:
USCCA Does Not Cover Criminal Acts of Any Kind
Under Section I – Coverage A – Claim Expenses and Damages
Item #2 Subsection B – Exclusions – Criminal Acts:
This policy does not apply to and provides no insurance for: "Any criminal act by any "insured", including any injury or damage caused by or during any criminal act of any "insured."
What this means is, if the shooting is not found to be a self-defense shooting, you are most likely going to be charged with a crime. If that happens, USCCA is not required to cover you. Most people think they are purchasing coverage from USCCA in the event they must use their firearm, but there is no coverage if you are found not to be acting in self-defense. So, if you think that you are purchasing the USCCA Plan because you want coverage if you are charged with a crime, they're specifically telling you right in their contract, there is no coverage for a criminal act.
The USCCA has Control Over Which Lawyer Will Represent You
Picking your own attorney is important because you should be able to get the best representation to keep you out of jail. According to their policy, if your lawyer's strategy doesn't match with what the USCCA wants or your lawyer charges more per hour than what the USCCA will pay, then you can't use that lawyer.
UNDER SECTION I – COVERAGES
Item #1 Subsection D – Insuring Agreement:
"We will not unreasonably withhold approval of defense counsel requested by the insured, provided that such counsel, in our sole judgment, has the necessary professional experience to defend the "claim", agrees to operate within our litigation guidelines, and agrees to our usual and customary rates and billing guidelines."
By the USCCA controlling who represents you, this violates the Attorney-Client Privilege.
As an attorney, I don't know how an attorney could even agree to represent someone on this program because the entire USCCA program is a violation of attorney-client privilege. As it states in their policy, your attorney is required to discuss your case with USCCA. The problem with this is, it is unethical for a lawyer to be directed in the representation of a client by a third party. In addition, even if they do provide an attorney for you, USCCA is going to entirely control the coverage. Their policy states, "We will have the right to assign counsel of our choosing." So, you may not be able to have the attorney of your choice on your case.
Your USCCA Coverage Ends if You Get Convicted of a Crime
Even if you do receive coverage from the USCCA, if you get convicted of a crime, your coverage with USCCA ends!
UNDER SECTION I COVERAGE B – DEFENSE EXPENSES
Item #1, Subsection E2
"Our obligation to perform under this policy, to pay "claim expenses" and "damages", and our right and duty to defend the "insured" against any "claim" seeking "damages "ends with the insured's "conviction" of any criminal charge."
Let's look at the statistics, about 95% to 98% of all criminal cases end in a plea. You could be charged with first-degree murder and accept a plea to lower charges – but doing so, ends your coverage with the USCCA.
If Found Guilty, You May Have to Pay Back The USCCA
UNDER SECTION III – SELF-DEFENSE LIABILITY CONDITIONS

Subsection I Recovery or Recoupment
"We shall have the right to seek recovery or recoupment from an "insured" the amount of any payments made to, for, or on behalf of the "insured", including payments made to third parties, if it is determined that any such payments were made for matters not covered by this Policy or are otherwise prohibited by applicable law."
Under their policy, the USCCA reserves the right to come after you for all costs and money they paid to defend you if you get a guilty verdict.
SUMMARY
After reading the policy, it should be obvious that USCCA is simply not the policy for you if what you are looking for is to have criminal defense services, in the event, you are charged with a crime.
If you are looking for experienced, committed, and aggressive criminal defense attorneys in case a shooting occurs, our Attorneys On Retainer Self-Protection Program is the plan you should look at.