Exposing the Truth About Firearms Legal Protection Membership Agreement
By Attorney Marc J. Victor
January 18, 2023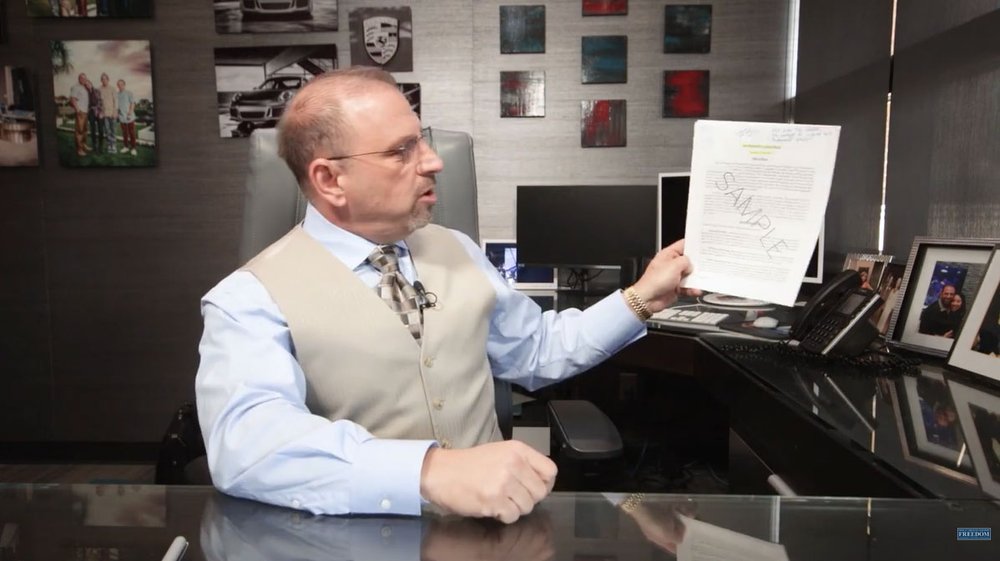 AOR PROGRAM UPDATE - 9/15/23
The Attorneys On Retainer program has been updated since this video was released and we are NOW A NATIONAL PROGRAM AND OFFER ADDITIONAL COVERAGE for bail bonds, expert witnesses, investigator fees, scene cleanup, firearm reimbursement, and more! For more information, visit our self-protection plans.
---
With the popularity of our USCCA policy review video, many of you have reached out asking us to do another review on a competitor. So, we decided to review the Firearms Legal Protection's Membership Agreement. Similar to the USCCA plan, FLP also offers gun education, training, and legal coverage to its members for an affordable monthly fee. However, we also found similar drawbacks and other exclusions in their policy that might be a cause for concern if you are an existing or potential member.
As I stated in the USCCA review, I think companies like USSCA and Firearms Legal Protection are great for training and insurance purposes, but if you are looking for real legal protection, you might want to think twice about getting their self-defense plan. One of the MOST IMPORTANT THINGS that you need to know is that if you ever get charged with a crime during an act of self-defense, you MAY NOT BE COVERED by them.
Key Points:
FLP Picks the Lawyer to Represent You
Legal Services Benefit (first paragraph, line one)
"Firearms Legal Protection will pay for and provide to the Member a Contracting Attorney for a criminal case charged by a governmental agency against the Member arising out of a Use of Weapon Incident, and a civil lawsuit served against a Member arising out of a Use of Weapon Incident."    
As we mentioned in our USCCA post, picking your own attorney is important because you should be able to get the best representation to keep your freedom. Especially, if you already have a working relationship with a good self-defense attorney. However, in FLP's agreement, they pick the lawyer to represent you.
Additionally, if you don't like the attorney that FLP provides, you are welcome to hire your own attorney, at YOUR EXPENSE!
According to the FLP agreement, page 2 under Benefits: Legal Services Benefit, "Nothing in this Membership Agreement shall be construed to limit the right of a Member to retain, at his or her own expense, an additional attorney to advise or represent the client."
No Coverage if You Commit Criminal Act
Under Section Limitations and Exclusions – Excluded Conduct – Section III
"This Membership Agreement provides no Benefits…where a Use of Weapon Incident occurs during, arises out of, or is incident to the commission of any crime, or unlawful activity by a Member;"    
Just like with the USCCA policy, if the shooting was not found to be a self-defense shooting, you are most likely going to be convicted of a criminal charge. According to Justia, over 90% of criminal convictions result from plea bargains. So, if you were charged with first-degree murder and accept a plea to a lower charge – FLP may decline to provide you with member benefits (which is unfortunate because isn't that the whole reason why you signed up for FLP in the first place?). FLP does not cover criminal acts.
No Coverage for Domestic Violence
Under Limitations and Exclusions – Excluded Conduct – Family Violence
"This Membership Agreement provides no Benefits to a Member for a Use of Weapon Incident, related to or arising out of the use of a weapon by a Member against that Member's current or former family member, household or dating relationship as defined by Applicable Law."
Let's face it, acts of self-defense come up all the time in family-related arguments or fights. One of the most common examples would be domestic violence cases. Lots of criminal cases get charged arising out of domestic violence incidents. Victims of domestic violence sometimes have no other option but to defend themselves against someone intending to cause harm to them or their loved ones. Unfortunately, FLP will not provide any benefits to a member if they are involved in a self-defense case emerging out of domestic violence.
No Coverage for Brandishing a Firearm
Under Limitations and Exclusions – Excluded Conduct – Section V
"This Membership Agreement provides no Benefits…for a Use of Weapon Incident that arises out of, in any way involves, or is incident to the Brandishing of a Legal Weapon by a Member."
According to FLP, they define "brandish" as a "means to waive or flourish a Legal Weapon as a threat or in anger or excitement, unless defined otherwise by Applicable Law." So, if you are under the reasonable assumption that you are in imminent danger and your display firearm as a "threat" to the attacker to protect yourself, FLP would provide no coverage.
No Coverage for Negligent or Accidental Discharge of a Firearm
Under Limitations and Exclusions – Excluded Conduct – Section V
"This Membership Agreement provides no Benefits…for any Use of Weapon Incident that involves the negligent or unintended discharge of a Firearm by a Member."
The uncomfortable truth is that negligent and accidental discharges can and do happen in self-defense cases. But even the most well-trained, safety-conscious, and responsible gun owners can fall victim to an accidental discharge. And even though nobody gets hurt, the police are likely to be called and you could be charged with a crime. If this is the case, FLP will not cover you.
Repayment Provisions if Member Contract Is Breached
Under Miscellaneous Provisions – Repayment Rights
"In the event of any material breach of this Membership Agreement by a Member, the Member agrees to repay Firearms Legal Protection any and all amounts paid by Firearms Legal Protection on behalf of the Member within ten (10) days of written demand to Member from Firearms Legal Protection. If Member fails to repay any amounts demanded hereunder, Firearms Legal Protection may exercise all rights and remedies available at law or in equity including seeking the recovery of reasonable attorney's fees and costs."
Under the Membership Agreement, FLP reserves the right to recover all of the attorney fees and associated costs paid by FLP to the member if the member has breached their contract. So, if FLP decides you are not in compliance with the terms of coverage, you may have to repay FLP for what they paid to defend you in court.
SUMMARY
If you have gone through and read the Firearms Legal Protection Membership Agreement yourself, it should be clear whether this policy provides the kind of protection you are seeking. Insurance companies cannot insure against criminal acts. Thus, if FLP is using insurance to provide you with benefits, this would explain why their contracts say they do not cover any criminal acts (along with many other exclusions). If you are a responsible gun owner and you know that
over 90% of criminal convictions result from plea bargains
, why involve yourself with a company that may decline benefits if your matter involves purported domestic violence, an alleged brandishing of a weapon, or self-defense involving either no firearm or a potentially illegal firearm?
If you are looking for experienced, committed, and aggressive criminal defense attorneys in case a shooting occurs, our Attorneys On Retainer Self-Protection Program is the plan you should look at. As long as we can ethically assert self-defense in your case, and the matter is a felony that arose AFTER you signed up, you will be covered.