National Legal Coverage
From a Trusted Law Firm
With our Attorneys on Retainer - National Self-Protection Plan, you get a law firm that will support you if you are ever charged or convicted while in a self-defensive situation, no matter what state you are in. For only $35 a month, you can have our experienced and aggressive law firm in your back pocket, 24/7/365, for your self-defense case.
Additional Expense Coverage Includes: Bail bond, scene cleanup, firearm replacement, and mental health service expenses.
Family plans available on request.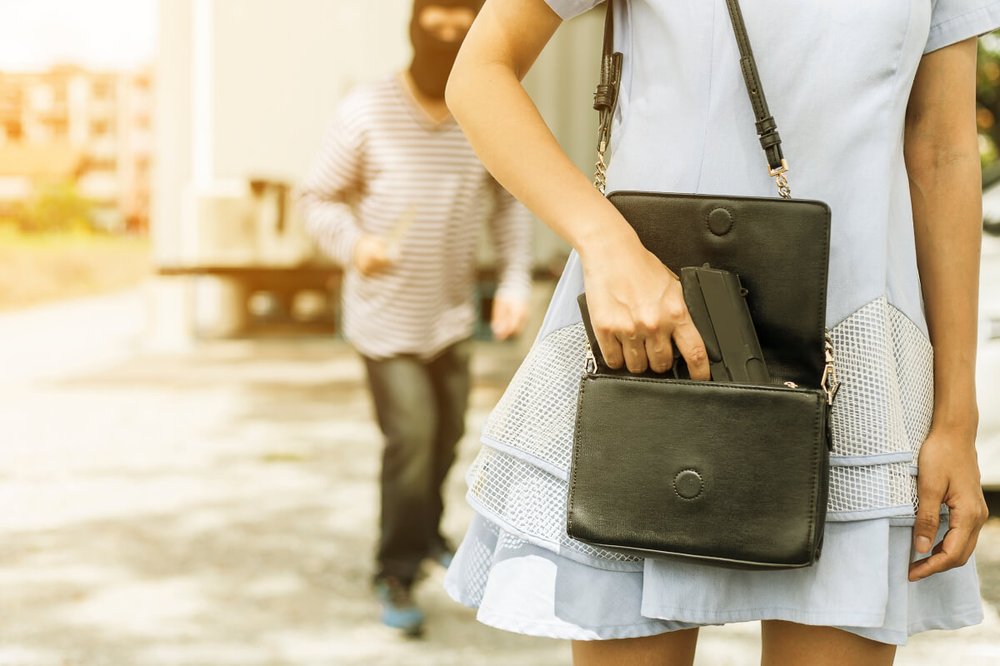 About the
National Self-Protection Plan:
DETAILED BENEFITS:
Toll free, emergency line available 24 hours a day, 7 days a week
$10,000 towards a secure bail bond on a posted bond value of up to $100,000 OR $25,000 towards a cash-only bail bond
$4,000 towards scene clean-up
$1,000 towards firearm replacement (if confiscated)
Up to 10 mental health counseling sessions (up to $1,500)
No fees for criminal and civil defense legal representation through jury trial
No fees for expert witness expenses
No fees for investigation expenses
No fees for retrials (mistrial or post appeal)
No fees for any additional court costs or defense-related expenses
No fees for victim representation
Occupational on-duty security coverage
No Pro Hac Vice fees and travel expenses for applicable legal matters
FREE Strategy Sessions with an attorney for any applicable legal matter
Legal services available for non-applicable criminal & civil matters*
CRITERIA FOR COVERAGE:
You are facing a felony charge.
The felony charge arises out of conduct that occurred entirely after you became a member of the Attorneys on Retainer Program.
You reasonably assert in good faith that you acted in self-defense or in defense of others.
Coverage is available to all 50 states (and Washington D.C.). Family plans are available on request.
Need more information? Please email Contact@AttorneysOnRetainer.us or call 866-404-5112.
*Select non-applicable legal matters only. Terms & conditions apply.
National Self-Protection Plan - Only $35/mo.
One-time set up fee of $100. Monthly fees begin 30 days after set up. Family plans available upon request.
Common Legal Situations Where The
National Self-Protection Plan

Will Benefit You:
Self-Defense from Home Intrusion
Many homeowners own firearms to protect their families from home intruders. If you have to use your firearm in self-defense, you will be questioned by the police. You should never talk to the police without first speaking to an attorney.
Self-Defense From Imminent Threat of Serious Bodily Injury or Death
When there is an imminent threat of serious bodily injury or death, and you use your firearm or weapon in self-defense, you should expect that you will be questioned by the police and could be arrested. This is when having an experienced attorney is crucial.
Misconduct Involving Weapons
There are several ways someone could be charged with misconduct involving weapons. A common crime that involves misconduct involving weapons is when a person knowingly carries a deadly weapon without a permit.
Defensive Display of a Firearm
Displaying a firearm for self-defense is serious, even if you don't fire it. It is taken seriously by prosecutors, and a conviction may result in penalties and a criminal record. Should you ever have to display your firearm in self-defense, consider any such display as serious as if you had to fire your weapon.
Accidental Discharge
Accidental or negligent discharge is a crime in several states. Many people falsely believe that this will be treated as an accident with no consequences, but this crime can carry mandatory prison time for those who are convicted.
Civil Lawsuit from Attacker or Their Family
Sometimes people will use a firearm (or any other weapon) as self-defense against an attacker and then find themselves being sued civilly by the attacker or their family. Even if you may have not been charged criminally, you still may face civil charges in some cases.
TERMS & CONDITIONS
There is a one-time nonrefundable set-up fee of $100.00. Monthly recurring payments will commence thirty days after the Agreement's Effective Date. Annual recurring payments are due immediately. Members can cancel at any time. All retainer fees are to ensure the availability of an attorney at the Attorneys For Freedom Law Firm. Monthly payments are nonrefundable. Annual payments are subject to a prorated refund if canceled within the year. Representation in any legal matter is subject to the Rules of Professional Conduct, including the clearing of conflicts. Attorneys are ethically prohibited from representing clients in frivolous legal matters.
VIEW MEMBER AGREEMENT EXPLANATION VIDEO
The video below is the same video you will receive as a part of your required onboarding steps.
Questions? Please feel free to email us at Contact@AttorneysOnRetainer.us or call us 866-404-5112
Contact
Us.
We're here to help answer any questions you may have about our Self-Protection Plans.
If you were involved in a self-defense incident and have an emergency, please call the Emergency Hotline.
Frequently Asked Questions
YES, with the AOR National Self-Protection Plan, the client/member is covered in ALL 50 states including Washington DC.
YES. Should a self-defense-related incident occur in any of the 50 states, our National Self-Protection Plan will cover you regardless of which state you reside in.
NO. That is the beauty of being backed by a law firm and not an insurance company. Our AOR Self-Protection Plan can still cover you, even if your self-defense incident occurred while you did not possess a valid CCW permit.
There are no exclusions for coverage with our AOR Self-Protection Plans, so long as the following three criteria all apply:
The incident occurred after you joined the AOR Program
The attorney can reasonably argue in good faith that you were acting in self-defense
You are now facing one or more felony charges
We will pay for up to 10 sessions or $1,500 towards mental health services provided by a licensed mental health professional in relation to an applicable legal matter.
We will pay a cleaner of our choosing up to $4,000 to clean any biohazardous materials from your residence or vehicle in relation to an applicable legal matter.
Secure Bonds
We will provide funds up to $10,000 for a secure bond on a posted bond value of up to $100,000.
A secure bail bond, also known as a secured bail bond or secured appearance bond, is a specific type of bail bond that requires the defendant to provide collateral to secure their release from jail. This collateral serves as a guarantee that the defendant will appear in court as required. If the defendant fails to appear for their court hearings, the court can seize the collateral to cover the bail amount. Collateral can be in various forms, such as cash, property, or merchandise.
Cash Bonds
We will provide funds up to $25,000 for a cash bond of $250,000.
A cash bail bond, as the name suggests, is a type of bail that requires the defendant or their loved ones to deposit the entire bail amount in cash with the court. This is usually done to secure the release of the accused from custody during the pretrial process. Cash bail bonds are typically used when a judge determines that the defendant is not a flight risk or a danger to society, but bail is still deemed.
We will reimburse you up to $1,000 for a firearm that has been confiscated by law enforcement in relation to an applicable legal matter. Other terms and conditions may apply.